Dean's Message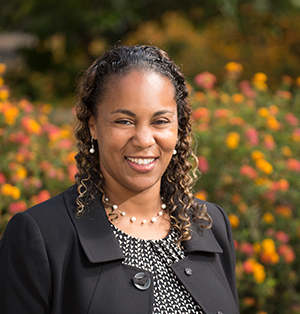 Welcome to the College of Education at Cal State Fullerton. I hope you will enjoy exploring our website and that you will find the information you are seeking.

Education is often referred to as "The Great Equalizer," but over the last few decades a widening income gap between families has led to a deepening academic divide between students in our classrooms. As the College of Education, we ask ourselves how the forces of rising inequality affect educational opportunities and pathways for children? Can education still be seen as an equalizer–ensuring that all students are prepared for achievement and success in today's world? And what can we do as a college, and members of a greater community, to ensure education remains a key factor in powerfully positioning our students for success? As one of the highest producers of educators in the state of California, we take these responsibilities seriously.

Over the past five years, our strategic plan has helped us further demonstrate our commitment to closing the opportunity gap and making a positive impact in the communities we serve. We recognize the critical importance of effectively utilizing technology to meet the growing need of a technology-driven labor force; and, of closing the opportunity gap by removing financial and geographical barriers for limited-resource populations. This is why we ensure the integration of technology in all of our programs. Additionally, the COE partners with over 91 school districts to collaborate with over 300 schools to increase the number of K-12 students participating in STEM, art, language development, reading and autism programs throughout the region.

As innovative professionals we are dedicated to advancing just, equitable, and inclusive education (JEIE) and the development of critical and creative thinking skills for all learners. Equity in education includes the design of education systems, practices and resourcing. We created a JEIE Task Force to address systemic practices that marginalize underrepresented populations and impacts quality of life issues such as social mobility and inequalities of income. We provided multiple professional development opportunities to reflect JEIE issues and/or instructional strategies, and all courses are required to include at least one assignment/reading in the area of JEIE.

There is still much work to be done, but my goal as the Dean is to ensure our college leaves an indelible mark in the field of education—through policy, practice and by producing a cadre of educators who, through their impact in their classrooms, their communities, and the lives of each student they touch proudly demonstrate how, as Titan alumni, they "Reach Higher!"

As you read through our programs and review our course offerings, I hope you become excited about the possibilities of a career in education and join our Titan family!
Lisa Kirtman, Ph.D.DeanCollege of Education