Education Week
Education Week features activities for future teachers, current teachers, faculty, staff and the community to gain insights about the field of education.
2018 COE Education Week - "Educators in Action"
Education Week Dates: November 13-15, 2018
Cal State Fullerton's College of Education (COE) presents Ed Week 2018. Our theme this year is "Educators in Action". Ed Week is an opportunity for the campus community to learn about the impact of earning a credential or degree in education while providing a spotlight for students and alumni to shine. We encourage everyone to participate and visit all of the incredible events.
Outline of Events
November 13-15: 
2018 Ed Week Book Drive
The College of Education is collecting slightly used or new books for ages 4-17. Books will be donated to local schools. 
Book donations will be accepted at the COE front office in CP-500 and EC-379 from November 13-15.
---
Tuesday, November 13, 20188th Annual College of Education Research Symposium. From Research to Practice: "Commemorating our Legacy of Change." Hosted by the Educational Leadership Department and  C-REAL4:30 pm-7:00 pm at the TSU Pavilions
Join us for our 8th Annual College of Education Research Symposium.  Program activities include: Ed.D. Alumni Panel, Ed.D. Educational Leadership Research Posters, and invited poster presentations from the College of Education's Credential and Master's degree students.  Reception to follow.
Click here to RSVP to the symposium.
COE Credential and Master's degree students interested in participating in the Research Symposium Student Poster Presentation, please fill out this form. 
Financial Aid for Future Teachers
Hosted by the Center for Careers in Teaching
11:30 am-1:00 pm in Pollak Library PLN-403 
Financial aid experts will present information to help students navigate financial resources for future teachers.
---
Wednesday, November 14, 2018Future Teacher Festival and Club Resource Fair11:00 am-1:00 pm on the Titan Walk
Interested in a career in teaching? Join us at our Future Teacher Festival and Club Resource Fair featuring information about the College of Education's programs, services and resources. Meet and greet with COE's Dean, faculty and staff.  Join us and enjoy music, snacks, and a photo booth!
---
Thursday, November 15, 2018Ed Week Online Conference Online Sessions begin at 5:00 pm & 6:00 pm  
This is a one-day event entirely online that covers a wide-range of topics related to education. COE Alumni will present in real-time sessions using a web browser to connect to individual sessions. To attend the online conference, RSVP with Jamie Reim.
5:00 pm Session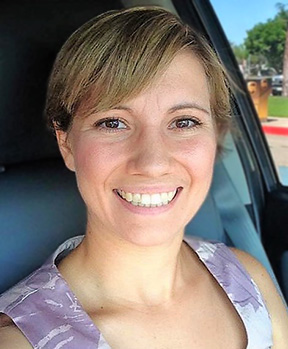 Camille Mora ,   Ed.D. , M. Ed., CPST
"Parent Perceptions on Trauma-informed Assessment"
This study looks at the impact trauma-informed assessments have on children who have experienced early trauma and if having trauma-informed assessment led to more accurate results, IEPs, and interventions for students. This study compares how school/district assessments fair, by comparison, for this popoulation of students. Join Conference.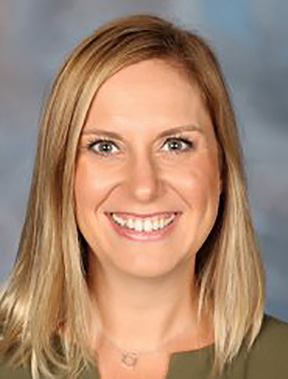 Jennifer Ollila, Ed.D. 
Assistant Principal, Northwood High School
"Teacher Observation for Evaluation as Intructional Leadership"
This online conference will share the design and results of a study that considered how administrators work to provide excellent educational experience for all students through supporting teacher practice within teacher observation for evaluation (TOFE) systems. Qualitative methodology was used for this research, specifically interviews of participants. The study took place during Fall of 2017 at three seperate settings, all of which were high-performing secondary schools located in Southern California. Interviewees were administrators who performed TOFEs and the teachers they observed, for a total of thirteen participants. This study addresses three factors that influence the outcome of the TOFE: the instructional leadership capacity, and the relationship between the administrator and the teacher being observed. Findings show that administrators de-emphasize rigid elements of TOFE systems and instead focus on creating colloborative relationships with teachers through engaging in reflection and dialogue. Administrators utilize soft skills of instructional leadership and relationship building to increase teacher capacity through relationship focused on mutual professionalism and mutal trust. Join Conference
6:00 pm Session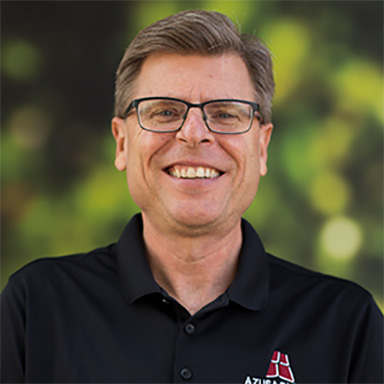 Thomas Royce Wilson,  Ph.D., MSIDT  '09
Director of Online Learning, Azusa Pacific University 
"Not-So-Smartphones?"
Whether teachers realize it or not, a growing number of students use smartphones to do homework. Little is known about the effect of device (computer versus smartphone) on cognitive processing during writing. Discover the surprising results of the presenter's mobile learning research and explore the study's ramifications for students. See how to design inclusive, equitable online assessments that maximize the performance of all learners, including smartphone users. Join Conference.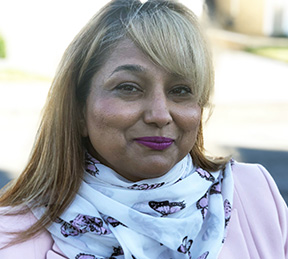 Sangeetha Carmona,  Ed.D. MSIDT '12
CSUF Adjunct Faculty, College of Education, Instructional Design and Technology, Educational Leadership, Special Education Principal, San Bernardino County Superintendent of Schools
"Trauma Informed Practices in the Classroom"
Approximately 25% of students have experienced one or more traumatic experiences in their lives that may negatively impact their educational progress. The Adverse Childhood Experiences (ACE) study demonstrated that schools can help mitigate the negative effects of trauma by providing students with protective factors. Simple and practical strategies that can be integrated school-wide and in the classroom to help students engage in a positive, safe, and a consistent learning environment will be discussed. Join Conference.
Please view/print a flyer for more information