Master of Science in Transformative Teaching in Secondary Education
Our graduate program is designed for full time teachers who are ready to take their career to the next level! Over the course of our 21-month program, teachers work collaboratively to explore educational equity and justice, evaluate and design culturally and linguistically sustaining curriculum, and experiment with innovative uses of educational technology. Our program features small class sizes, synchronous and asynchronous learning, and opportunities to create curriculum for and conduct research in your own classroom.  We offer a range of exit options, including writing for publication, curriculum development, action research, and National Board certification. Many states and districts offer financial incentives to teachers who earn National Board Certification

.  To see examples of incentives available in California, click here

.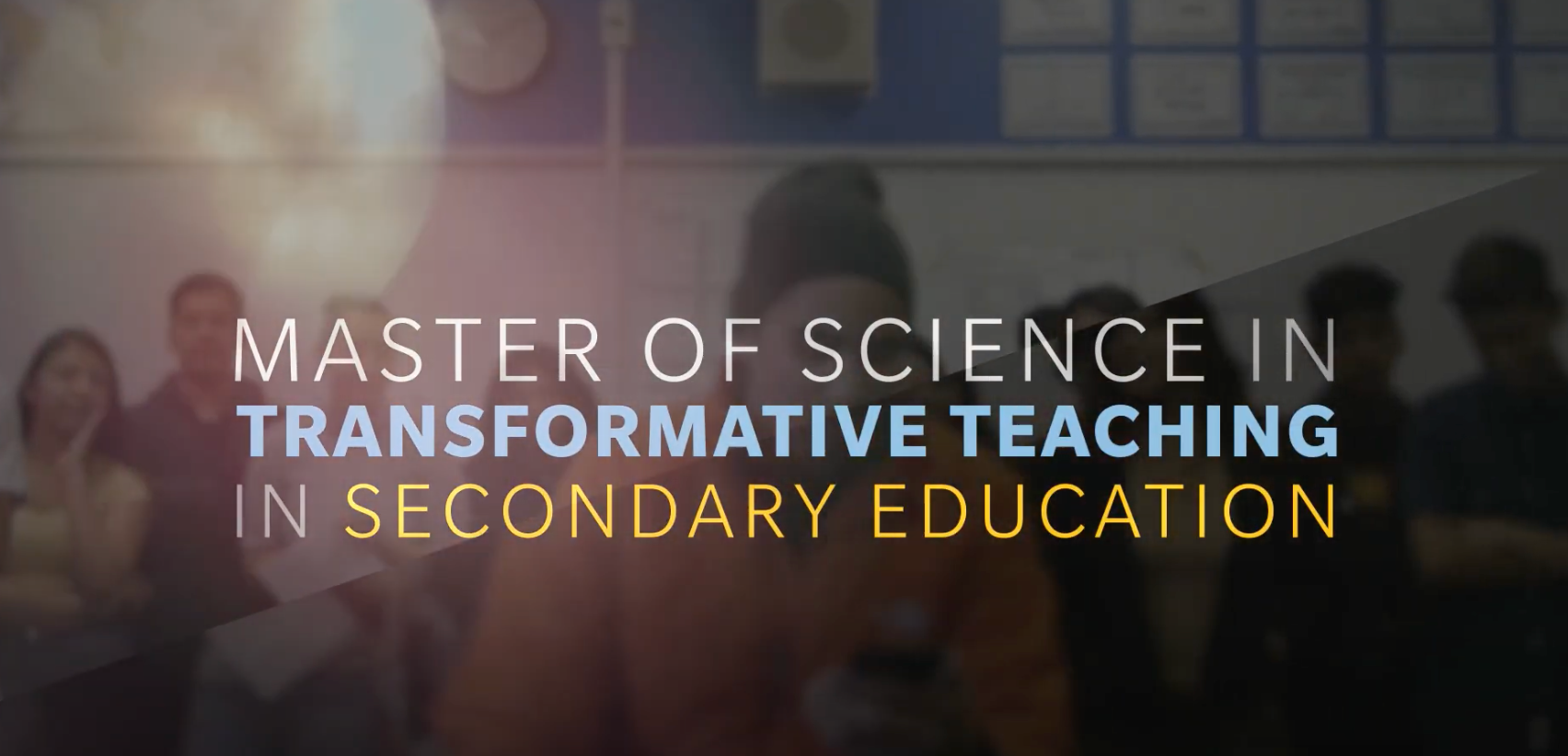 Click on the image above to view an informational video about our program, or visit: https://youtu.be/OEt5D8Q80-M 
For more information about grants and scholarships available to students in the Master's of Science in Transformative Teaching, visit  CSUF's Office of Graduate Studies

, the College of Education's  Scholarships and Financial Aid Page

, and the  TEACH Grant

 website.  Applicants are encouraged to apply for CSUF-sponsored grants and scholarships when they submit their initial applications; awards will be made upon acceptance into the program.  Additional graduate funding information is available through the  Office of Financial Aid

.
Click here

to learn more about why US News and World Reports rates CSUF's Master of Science in Transformative Teaching in Secondary Education as one of the best in the country, and click here to apply.
Click here to learn why OnlineU has ranked our Master of Science in Transformative Teaching among the top 5 online Masters in Secondary Education programs in the country based on U.S. Department of Education data about our graduates.