About Us
WHAT WE DO
We develop socially just researchers at the undergraduate, master's, and doctoral levels, and we promote best practices to eliminate the achievement gap through assessment and evaluation research.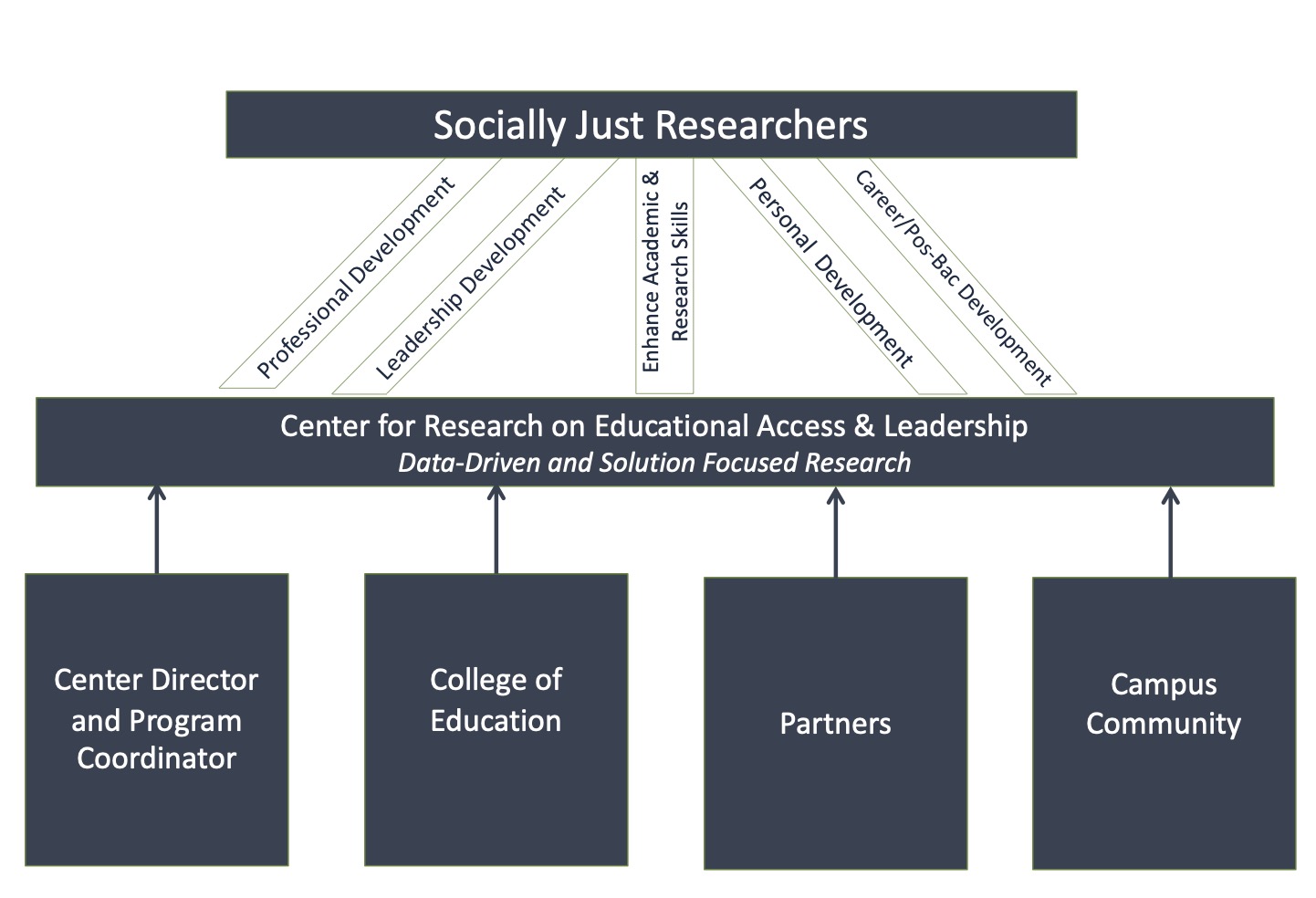 HISTORY
The center was established in 2008 within the College of Education and CSUF community with the leadership of the Dean of the College of Education, Dr. Claire Cavallaro, Professor of Educational Leadership and current Director of C-REAL, Dr. Dawn Person and Associate Dean of the College of the Art, Dr. Arnold Holland. Drs. Cavallaro and Person began initial conversations about the formation of the center in early 2008 with the intent of creating a stronger research culture to support the newly established Ed.D. program. Initially, the center began with faculty and student volunteers who were motivated to support underserved communities. The following year, the first group of student research assistants were hired. The center began training students to develop them into scholar-research-practitioners. Initial research projects examined the impact of shifting demographics on school enrollment changes, student achievement, and teacher quality.
Now, every semester the center employs over 15 research assistants and provides opportunities for fieldwork and internship experiences. Further, the center not only supports doctoral research, but also has expanded to support faculty as well as CSUF units and local agencies. The Center contributes to the University and College of Education mission by engaging in activities to improve educational efforts, programs, and services for the surrounding communities so that schools at all levels will have the opportunity to provide empirically grounded practice.
WHO WE ARE
STAFF 
Staff includes the Center Director, Program Coordinator, Research Faculty Consultant, and Research Assistants. Research assistants bring research expertise from their disciplines and range from undergraduate to doctoral students. Please click here for our staff and alumni.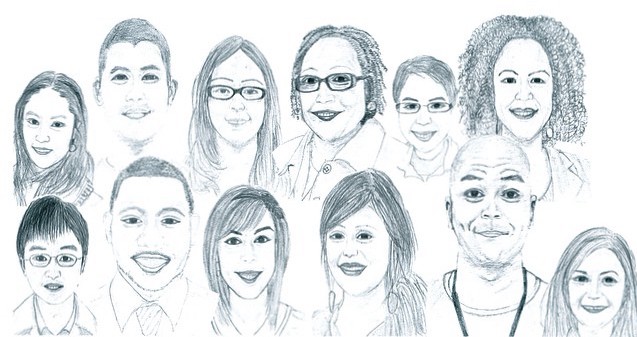 partners
C-REAL partners with faculty at higher education institutions, and community-based organizations that support efforts related to the C-REAL mission. These faculty affiliates and community partners serve critical roles in research, evaluation, and collaboration.
COMMUNITY PARTNERS
Rancho Santiago Community College District
North Orange County Communty College District 
Coastline Community College District
South Orange County Community College District
Division of Student Affairs
College of Education
College of Health and Human Development
Cal Lutheran University
Moorpark College 
Male Success Initiative (MSI)
Center for Educational Partnerships